Skip to Content
New Custom Overhead Garage Doors
Custom Overhead Garage Doors in the Greater Orlando Area
H&H Garage Doors Provides New Custom Overhead Garage Doors
When you need a custom overhead garage door in the Greater Orlando Area, trust the team at H&H Garage Doors to provide it. Whether your garage door faces the street or not, you want it to function well and match your home's aesthetic. Our team can introduce you to overhead garage doors made from all types of materials and in a wide variety of styles. You may not often think about your garage door, but you can be sure that neighbors and passersby notice it. It is a reflection of you and critical to your house's overall appeal. Do not let it fade, deteriorate, or become an eyesore. Before reaching that point, replace it with a new custom overhead garage door from H&H Garage Doors. We can even install your new garage door for you. Call us today to learn more.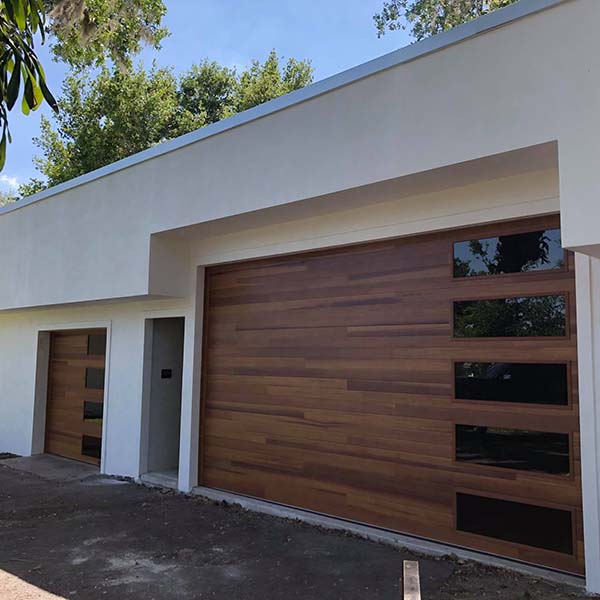 We Provide Garage Doors of All Styles
A new garage door can significantly improve your home's appearance. The team at H&H Garage Doors works with homeowners in Orlando and Sanford, FL as well as everywhere else throughout the Greater Orlando Area. We have extensive experience in the industry, so we can help direct you toward options that will work best for your home. Once you settle on a custom overhead garage door that you love, we can expertly install it for you.
High-Quality Garage Doors Available in Seminole County, FL
Garage doors come in a multitude of different materials. The experts at H&H Garage Doors will gladly explain their differences, benefits, and compositions to help you make the perfect choice for your custom overhead garage door. The types of garage doors we offer include:
Aluminum
Garage doors made with aluminum are great for modern homes because they provide unique beauty and character. They are also versatile, so you can include various design elements. Aluminum garage doors require very little maintenance.
Fiberglass
If you want a garage door that resembles natural wood, fiberglass may be the choice for you. Fiberglass garage doors are energy-efficient and provide great sound reduction qualities.
Steel
You should consider a steel garage door when you want safety and security. Steel garage doors are strong, well-insulated, and provide exceptional value.
Vinyl
H&H Garage Doors can customize vinyl garage doors to fit your look. They are easy to maintain, come in a wide range of colors, and will not break the bank.
Wood
Among the most versatile of garage door materials, wood offers beauty and a plethora of choices. We can customize your wood garage door in any way you like. Also, you will be satisfied with the wood's durability and dent-proof features. H&H Garage Doors Will Help You Choose
The professionals at H&H Garage Doors can help you select the perfect overhead garage door for your home. We will discuss what you want it to look like, how much maintenance you are comfortable performing, and your budget before reaching a conclusion. There are many factors to consider, including safety, energy efficiency, appearance, and cost. We will provide examples from our gallery to help you develop a better understanding of what we can do and perhaps even inspire your vision.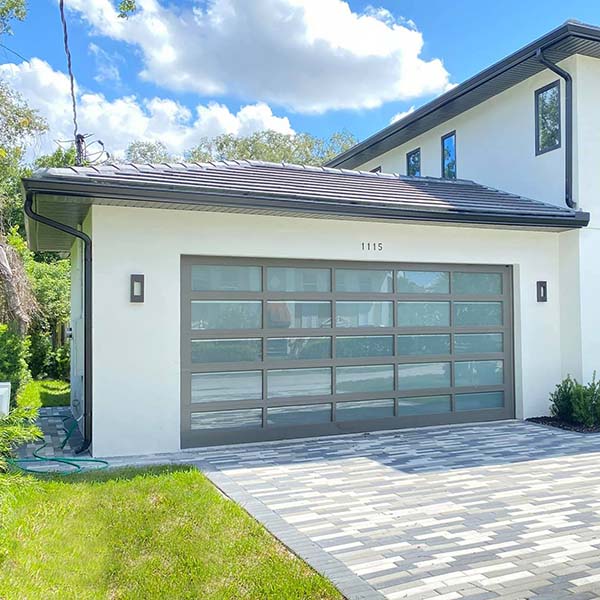 Benefits of Working With H&H Garage Doors
H&H Garage Doors has become the Greater Orlando Area's trusted expert on garage doors and their installation. Customers from Orlando, Sanford, and beyond depend on us because we offer value, reliability, and expertise. Because we are a one-stop-shop, you will receive cost-saving benefits that some competitors cannot offer. Not only will we help you select and purchase a custom overhead garage door, but we will also install it for you. Garage door installation is a task that requires a professional. We never use subcontractors because we want to be able to stand by our work. Our team has a wealth of experience, so you can rest assured your garage door installation will be done safely and efficiently. Furthermore, we can provide maintenance and emergency services to guarantee your garage door is never an inconvenience. Contact H&H Garage Doors Today
No matter how beautiful your house and yard may look, a deteriorating or dated garage door can make your home an eyesore. But H&H Garage Doors is here to help. A custom overhead garage door will drastically improve your home's appearance. We are proud to install garage doors that make your home the envy of the neighborhood. Customers throughout Seminole County have taken advantage of our expertise and services to enhance the look and functionality of their garage doors. Do yourself a favor and follow their lead. Contact us today for a free estimate.
Contact the Overhead Door Experts in Greater Orlando Today!