Skip to Content
Garage Door Openers in Seminole County
Top-Quality Garage Door Opener Services
Here at H&H Garage Doors, we provide the best garage door services to our clients throughout Seminole County and the surrounding areas, including garage door opener repairs/replacements. Since 2006, we have been committed to using our years of combined experience and knowledge to help our customers get what they need out of their garage doors, openers, and more. Contact us today if you are ready for a garage door opener upgrade!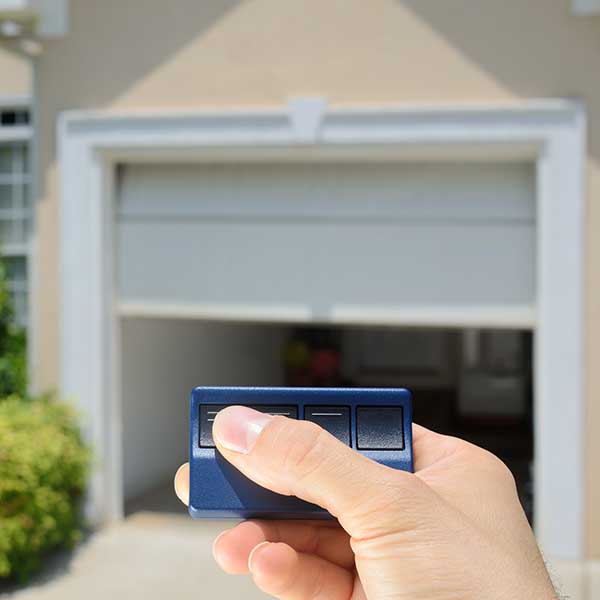 What Is a Garage Door Opener?
The garage door can be a heavy object to try and manually lift open and closed and can result in injury. An electric garage door opener solves this issue, letting you open and close the door with the simple touch of a button. These devices provide electronic automation, allowing you to open and close it with ease from a remote or an app on a smartphone. The conventional opener application is mounted on the ceiling, overhead of the garage door allowing electric function of the door. A wall unit mounted unit is also an option for both residential and commercial garage door applications, thus freeing up overhead door space. In addition to a wall mounted control button located inside the garage or wireless car remote/keypad, you now have the option to control your unit from a phone app.
Garage Door Opener Repair vs. Replacement
If you already have a garage door opener but it is no longer working, you may need a garage door opener repair or a replacement. Our team is highly trained in both areas! Common signs that could mean you need garage door opener repair include:
Moving slower than normal
Vibrating when moving
Opening randomly without being activated
Making loud or unusual noises
Remotes not working
If you notice any of these signs, you can contact the technicians here at H&H Garage Doors. We can determine the cause of the issue and repair it or replace it, letting you get back to total convenience when it comes to your garage door opener.
Types of Garage Door Openers
It can feel overwhelming to choose the right garage door opener when you see how many options are available. The team here at H&H Garage Doors is happy to answer any questions you may have and help you learn about different types of garage door openers so we can determine which one is right for you. We can install or repair an assortment of garage door opener types, including:
LiftMaster
Genie
Sears
Overhead Door
Craftsman
Stanley
Chamberlain
Linear Signs of Faulty Garage Door Openers
How can you tell when it's time to replace your current garage door opener? Some of the most common signs of a faulty opener that should be replaced include:
Failure to safely open or close door
Absence of child-safety sensors
Non-Operable Fixated Light
A need for less noise
A need for upgraded technology
Failure of car remotes or wireless keypad
Repair Cost equaling the value of a new opener
What You Should Know About Your Garage Door Opener
It is important to understand the different features available when selecting a new garage door opener. This can help ensure that you choose the best option to fit your opener needs and that you know how to get the most out of this investment. Factors to keep in mind when choosing your garage door opener include:
Garage Height – Most garages have a seven-foot or eight-foot If your garage height is different, you will need to make sure you choose a garage door opener that is made for the correct height of your finished opening.
Safety Features – Safety should always be a priority when installing any new devices in either a residential or commercial garage. Make sure you understand the safety features available, then choose an opener that meets your needs.
Battery Backup- A built-in battery backup unit is very effective in areas prone to storms and power outages. The built-in battery is replaceable and allows for open and closes while the power is out.
Lift Capacity- Your overhead door weight is a critical factor with choosing an adequate size opener.
Exceptional Garage Door Opener Services at Affordable Prices
You can always find the best garage door openers at affordable rates with H&H Garage Doors! We have the years of experience installing, repairing, and maintaining garage door openers and are happy to help you find the right opener for your home's garage. Schedule an Appointment for Garage Door Opener Services
Find your perfect new garage door opener or schedule the garage door opener services you need in Seminole County by contacting H&H Garage Doors. Contact us today for more information.
Contact the Overhead Door Experts in Greater Orlando Today!