Skip to Content
Commercial Garage Door Openers in Seminole County
Quality Commercial Garage Door Openers
There are many factors to think about when it comes to running your business, so it's understandable if commercial garage doors are not at the top of your list. However, installing and maintaining quality commercial garage doors is essential for keeping your business safe and running smoothly. H&H Garage Doors can make this task easier with our commercial garage door openers in Seminole County. Contact us today to see how a commercial garage door opener can benefit your business!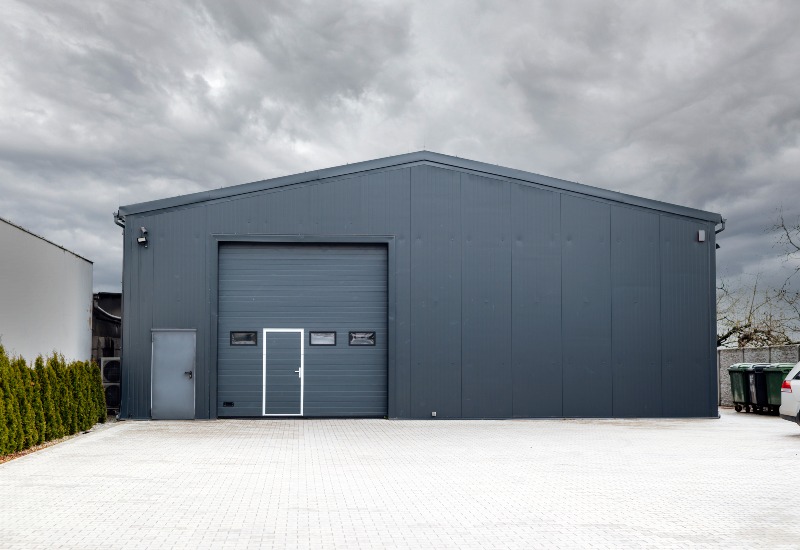 What Is a Garage Door Opener?
A garage door opener is an addition to your garage that allows you too easily open and close a garage door by pushing a button, instead of having to manually pull the door up or down. This offers convenience and makes the ability to control the garage door easier for more people. Garage door openers also have safety features designed to sense when people or items are nearby so they can stop movement if needed.
What Are Commercial Garage Door Openers?
Garage doors are used by many different industries for many different purposes. Businesses from auto shops to warehouses to firehouses and more rely on garage doors to help them with their day-to-day duties. Commercial garage door openers help businesses keep things running even more smoothly by offering the convenience and safety of electronically controlled doors. Choosing a Quality Commercial Garage Door Opener
There are many different commercial garage door openers to choose from, which is why it's important to know what you're looking for so you can choose the best option for your business. When you work with H&H Garage Doors, you can feel confident knowing that you'll be choosing from a selection of top-quality commercial garage door openers designed to keep your business running smoothly, safely, and as efficiently as possible.
Custom Solutions for Every Business
No matter what type of business you run, our technicians can help you find the perfect solution for your commercial garage door. The opener you choose will depend on the type of garage door your business has—whether it's a roll-up door, security door, warehouse garage door, sectional garage door, or another type. We can work with you to create a custom solution that will fulfill your business' unique needs.
Our Selection of Commercial Garage Door Openers
We offer a wide range of commercial garage doors and openers to give our clients the best assortment of choices for their business' needs, budget, and style. We install the following types of garage door openers:
LiftMaster
Genie
Sears
Overhead Door
Craftsman
Stanley
Chamberlain
Linear
Micannon Garage Door Opener for Commercial Roll-Up Doors
Roll-up garage doors are a popular option for many different types of businesses, including warehouses, storage facilities, retail centers, and more. Our technicians have years of experience installing, repairing, and maintaining roll-up doors and openers and can help you determine if these are right for your business.
What You Should Know About Garage Door Openers
There are a few factors to consider when choosing a garage door opener for your business. Make sure you choose the right style for your commercial garage door style and height. You should also look at the safety features and make sure your employees understand them before deciding.
Schedule an Appointment for Commercial Garage Door Services
If you are ready to schedule commercial garage door opener services for your Seminole County business, you can contact the friendly team here at H&H Garage Doors. Let us install and maintain the perfect system for your commercial garage door opener needs.
Contact the Overhead Door Experts in Greater Orlando Today!