Skip to Content
Professional Garage Door Insulation Installation in the Greater Orlando Area
H&H Garage Doors Can Insulate Your Garage at Your Home or Business
Have you considered the benefits of insulating your garage door for your home or business in Seminole County, FL or the Greater Orlando area? H&H Garage Doors can perform this service for you so you can save on energy costs and use your garage more often. Garage door insulation can be an affordable service that delivers many benefits for residential and commercial services. The Florida sun can heat up your garage door and make your garage uncomfortable during the summer. It can also heat up your home or business, causing you to run your air conditioning more than necessary. Learn more about garage door insulation and contact us to get started with your free estimate.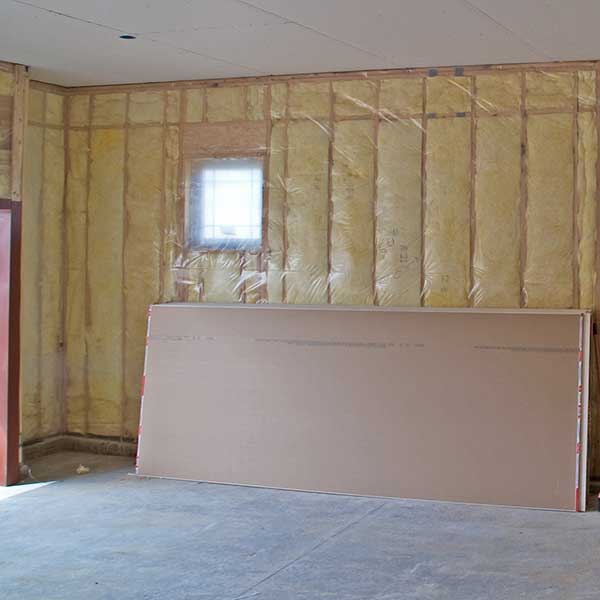 What Is Garage Door Insulation?
Your garage door keeps you safe and makes life easier, but it can also be a prime location for heat loss. Garage door insulation is just what it sounds like. Insulation is defined as any type of material used to fill in spaces such as gaps and crevices to reduce heat flow through reflection or absorption. Many homes utilize insulation in their attic, walls, basements, or crawl spaces. While garage insulation is often overlooked, it also provides many benefits. Many garages are installed without insulation, allowing the heat and cold to radiate through the garage door. Our team excels at installing garage door insulation in Orlando, FL.
The Benefits of Garage Door Insulation
You may not have considered having your garage door insulated, but the benefits are plentiful. Check out the following benefits of garage door insulation, and you'll see that the pros far outweigh the cons:
Lowering Energy Bills
You may not realize how much heat your home is losing through its attached garage. The opposite occurs in the summer, and we all know how warm Florida homes can get. It's critical to keep the temperature in your garage as comfortable as possible to save on energy costs for your home. Proper garage door insulation can also protect your car and anything you store in your garage.
Improving Comfort
If you use your garage for anything other than parking your vehicles, insulation can help the space be more comfortable. Garages are great places to enjoy hobbies, exercise, and more. But doing these things can be miserable if your garage is too hot.
Allowing for Heating & Cooling
If you want to condition your garage to allow for some of the activities previously mentioned, it only makes sense to have the space insulated. Utilizing space heaters or portable air conditioners will be much more effective in an insulated garage.
Sound Dampening
Do you live on a busy street or near a major intersection? Whether you spend much time in your garage or in a room attached to it, you'll enjoy the sound dampening properties of garage door insulation. Insulation can also help you to not annoy your neighbors if you do things such as drilling, sawing, or using other power tools in your garage.
Durability
Insulating your garage door can increase its strength. This makes your garage door more durable by adding extra protection from dents and dings. Increased durability can also protect your garage door against strong winds that come with Florida storms. Our heat and humidity can also affect your garage door's springs, lubrication, and mechanisms. You'll enjoy the benefits of an insulated garage door for years to come.
Functionality
An insulated garage is one you can enjoy. You can use the space for relaxing or entertaining. Homeowners in the Greater Orlando Area who don't have insulated garages often just want to get in and get out because their garage is not a comfortable place to be. Who Uses Garage Door Insulation?
Garage door insulation can benefit home and business owners alike. Insulating your home's garage door provides many benefits such as lowering energy bills, freeing up the space for additional uses, reducing noise, and much more. Commercial Services can also benefit from having their garage doors professionally insulated. These buildings often use their garages more than homeowners. Insulating a commercial garage door can reduce heating and cooling costs while making the space more comfortable for workers. Our team would be happy to determine whether having your garage door insulated is a good idea.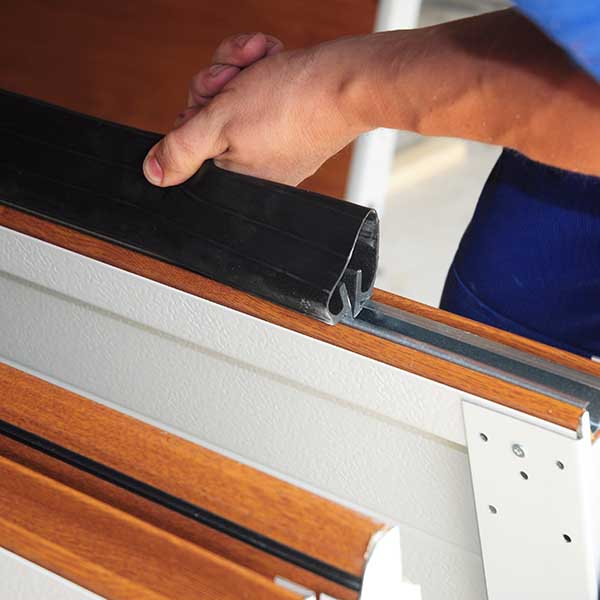 Why You Should Hire Our Team of Professionals
If you search for "garage door insulation near me," you may find information about insulating your garage door yourself. Insulating your garage door is a job best left to the professionals. Doing it yourself may result in a waste of time and money because you likely can't get the job done as effectively as our experienced technicians. We can insulate your garage door and add security features to keep your family and home safe. If you're wondering how much it will cost to insulate your garage door, we'd be happy to provide you with a free estimate. This service will likely pay for itself over time by reducing your energy costs and increasing your home's value. We know that many Florida homeowners are looking for ways to lower their electricity bills during the warm and sunny summer months. Insulating your garage is one of the most effective and affordable ways to do just that. Contact Us for a Garage Insulation Estimate
You can rest easy when you hire H&H Garage Doors to insulate your garage door. We're licensed and insured, and our technicians always arrive on time. Our team also carries only the most trusted brands in garage doors and accessories. Get in touch with us today to learn more about garage door insulation panels or insulated roll-up garage doors and to get your free estimate.
Contact the Overhead Door Experts in Greater Orlando Today!