Skip to Content
About H&H Garage Doors
Overhead Garage Door Services in the Greater Orlando Area
You rely on your garage door operating smoothly more than you think. It lets you safely enter and exit your garage with your vehicle and keeps your garage safe from would-be thieves, weather, and local wildlife. When it comes to your garage door, you need an affordable solution that will stand up to the test of time and weather. Learn about how H&H started and why they're the best solution for all your Florida garage door installation, repair, and maintenance needs.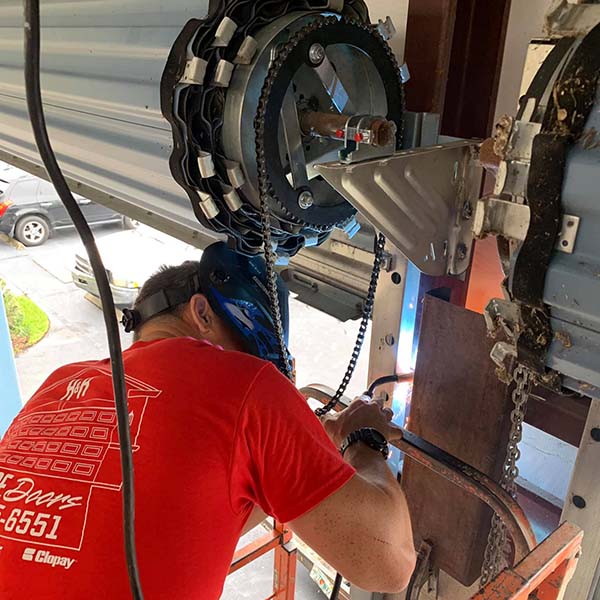 A Brief History of H&H
H & H was started by two garage door technicians that have over 17 years of combined experience and knowledge when it comes to repairing and installing garage doors and openers. Jon started out originally working in commercial garage doors over ten years ago. This gave Jon first-hand knowledge and training on different types of commercial-style openers and doors. From there, working on residential garage doors and openers became natural with a little more hands-on training. Jon went on to new installations with a local company that was contracted out for new subdivisions being built. On average, Jon and a partner would do up to ten brand new garage door installations in a single day, followed by up to ten garage door openers a day. Jon then became a residential installer and repair tech with a family-owned business operated in Central Florida. Down the road, the owners eventually sold the business to a family member that owned a chain of companies. As a result, Jon became the General Manager for the Central Florida Area, where he maintained that position for over seven years.
Starting Something Fresh
Eventually, Jon wanted more for his career. At the time, Michael was Jon's assistant manager. Michael has a background in the law enforcement and public safety sector up until he decided he was ready to get out from behind the desk and pursue a new career. Michael trained with Jon over the years to gain the knowledge and skills necessary to excel in the garage door industry. After a few years, Jon and Michael decided to move on from the big corporate name and venture into business together. In 2017, Jon and Michael established H&H Garage Doors. Enter H&H Garage Doors
Our business is a licensed, insured, and family-owned and -operated business proudly serving Orlando. H&H offers affordable pricing and convenient service to all of our customers. Our goal is to treat every repair as if it were our own home, providing the most cost-effective service to each and every customer. One of our principals in our garage door company is to never sell you something you don't need. In most cases, we can repair or replace parts on the same day and on the same visit. When you call us, you are truly speaking to a knowledgeable technician, which is typically Jon or Michael, rather than someone in a call center that has never worked on a garage door before. Michael is currently a licensed and bonded Garage Door Contractor, that is registered in the state of Florida.
Services We Offer
Since our beginning, we have expanded into a wide range of garage door services for both residential and commercial customers. We offer the following services:
Contact the Overhead Door Experts in Greater Orlando Today!