Skip to Content
Commercial Garage Door Styles
Commercial Garage Door Styles in Seminole County
Your Stop for All Kinds of Commercial Garage Door Styles
Finding the right garage door for your commercial needs can be tough. Fortunately, businesses in Seminole, Orange, and West Volusia Counties in Florida can count on H&H Garage Doors for top-quality products. Our experts have nearly 20 years of combined experience helping local businesses find the ideal door for their commercial operations. Whether you know exactly what you're looking for or need some advice to find the right solution, we're here for you. Learn more about the numerous styles you'll have to choose from.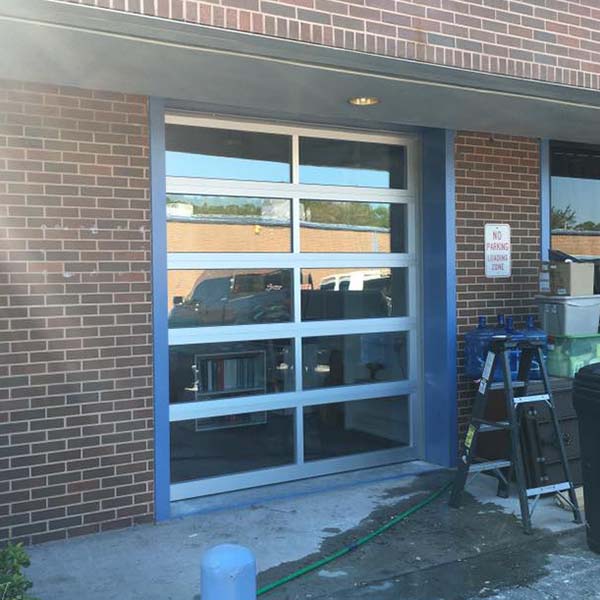 What Types of Garage Doors Are Common in Florida
Commercial facilities throughout Florida use a variety of garage doors. Depending on the needs of each business, a different door might be best. Luckily, the team at H&H Garage Doors is well-versed in the many types of garage doors used in the state. We often recommend the following:
Steel garage doors
High-speed doors
Fire doors
Oversize doors
Hurricane doors and shutters
Ask Us About Commercial Garage Door Styles
Once you have an idea of what your business needs, it's time to start thinking about the different styles available to you. Commercial garage door services aren't one-size-fits-all, and they certainly don't have to be drab if you'd rather they stand out! We strive to give business owners the opportunity to choose from an array of styles. Some popular options include:
Energy Saving
Good insulation is key to saving money on utility bills. These doors are equipped with top-tier insulation to boost your energy savings.
Industrial
Industrial doors are what first come to mind when we picture commercial garage doors. If you're looking for something sleek and cost-effective, industrial is the way to go.
Rolling Steel
Not every garage door needs to be decked out with windows or a complex control system. Rolling steel doors are easy to operate and make perfect service doors.
Full-View
Perhaps you're looking for something a little out of the box. Consider full-view garage doors that boast plenty of windows. Allow your customers a look inside and your employees a brightly-lit workspace. Plus, full-view garage doors give your business some modern curb appeal. We Can Help You Choose the Right Style
Full-view garage doors aren't suitable for every business, just like carriage doors don't work for every home. H&H Garage Doors recognizes that you have unique needs, and we aim to cater to them. We'll sit down with you, learn more about your preferences, and recommend the perfect commercial garage door style for you. We know you have plenty to think about, beyond what kind of garage door to install. Our team is dedicated to helping you choose the perfect style with no hassle and minimal disruption to your day.
Trusted by Greater Orlando Area Businesses
As you improve your commercial facility, trust a garage door provider with a glowing reputation and nearly 20 years of experience. Central Florida looks to H&H Garage Doors for garage door repair, installation, maintenance, and much more, thanks to our dedication to customer satisfaction. With a track record of exceptional results and an extensive catalog of services, you'll never need another garage door service provider!
Give Us a Call Today
Regardless of your commercial garage door needs, H&H Garage Doors is here to help. We'll walk you through all the different styles available and match you with the one that best serves your facility. Our team understands that not all commercial doors are the same, and you deserve a product that lines up with your specific needs. As a commercial garage door services provider, we look forward to offering Greater Orlando Area businesses top-tier doors and maintenance. Contact us today.
Contact the Overhead Door Experts in Greater Orlando Today!