Skip to Content
Emergency Overhead Door Service
Reliable Emergency Garage Door Service From H&H Garage Doors
Do you have an emergency situation with your garage door? Call the experienced garage repair professionals at H&H Garage Doors immediately. We're available 24/7 if you have an emergency related to your garage door or garage door opener in Seminole County or the Greater Orlando area. We know that garage door emergencies can't always wait until the next business day. That's why we're available around the clock should you require emergency garage door repair services. Our team of experienced technicians can repair or replace your garage door to keep your home and family safe. Learn more about our emergency garage door services, and don't hesitate to pick up the phone and call us at any time of day or night.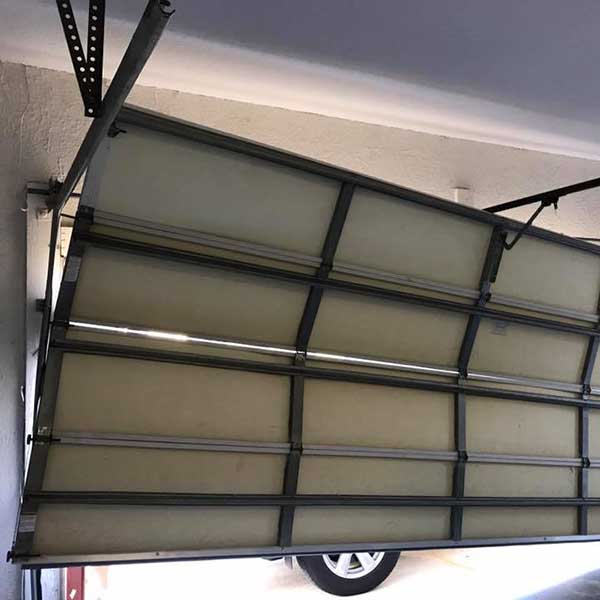 Emergency Garage Door Repair Services
While they're usually reliable, garage doors tend to cause issues at the most inconvenient times. Sometimes that means during freezing cold weather, and other times it's when you need to come or go during the wee hours of the night. You may not be able to get into your garage, which is the only way you access your home, or you might not be able to get out when you need to get to work or respond to a serious situation. Garage door problems can often be dangerous if not appropriately addressed. We certainly don't recommend attempting to do it yourself or hiring an amateur repair person. H&H Garage Doors is available 24/7, so you don't have to wait around and compromise your safety. Our technicians can come to your home any time of day or night and provide you with a cost estimate. We can then begin your garage door repair or replacement and get the job done right fast so you can secure your home or get where you need to go.
Emergencies Related to Garage Door Openers
A garage door opener makes your life easier, but in some cases, you may experience a problem that needs to be resolved right away. Sometimes garage door openers break and no longer work correctly. If you aren't able to open your garage door manually, you have a problem that might not be able to wait until the next day. Whether you misplaced your garage door opener or something is wrong with it, we can repair or replace it for you immediately. If your garage door opener was stolen out of your car, you should contact us right away because a would-be thief could be in possession of it and waiting for the right time to break into your garage and possibly your home. We work with the best brands, including Genie, LiftMaster, Sears, Overhead Door, Stanley, Craftsman, and Chamberlain.
Repairing or Replacing Garage Doors 24/7
Some garage door problems are annoying, but others are definitely considered emergencies. If your garage door isn't opening or closing, you may have temporary workarounds. Let's say your garage door won't open. Can you park on the street safely overnight and enter your home through another door? If not, you have an emergency. Perhaps your garage door won't close. Is your car at risk, and what about your home? Maybe you can't get your car out of your garage because it won't open and you have no other way to get to work or an important appointment. Another reason your garage door may need emergency service is if the door is in danger of falling and could possibly injure someone or cause property damage. If you aren't sure if you have a true emergency on your hands, call us anyway. We'll help you determine if we should visit your home immediately or schedule service for the next morning.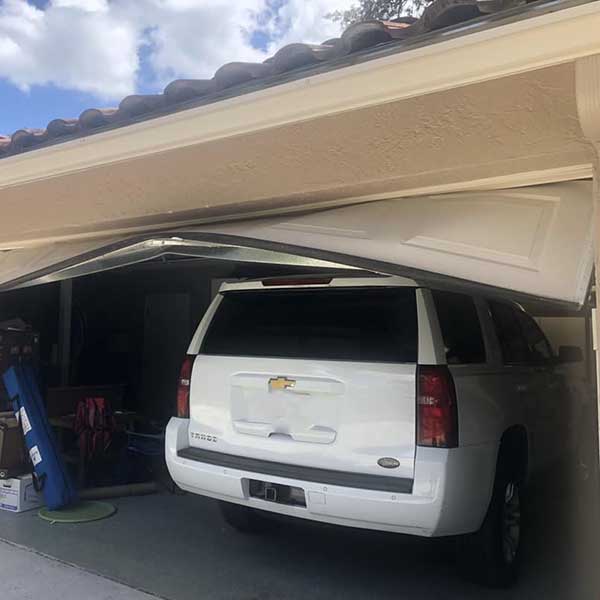 What Is an Emergency Garage Door Release?
Your garage door depends on electricity to open and close. Your automatic garage door makes life easy and protects your vehicle, property, and family. But if something goes wrong with it, you may have a backup in place. Garage door manufacturers anticipate the occasional problem, including losing power. That's why most garage doors come with an emergency release cord. The cord lets you open and close your garage door manually without power. Certain problems with your garage door may render it temporarily useless, even with the release. That's where our emergency garage door repair services come into play. Try your garage door release first to find out whether it may temporarily remedy your situation.
How & When to Use Your Emergency Release Cord
If you find yourself in a situation where your garage door won't open or close, you can attempt to use the emergency release cord. Follow these instructions, and contact us for emergency service if they don't work:
Make sure the garage door is in the down position. Do not attempt to disengage your garage door in the up position because it's extremely dangerous. If the spring is broken, it may cause the full weight of the door to come crashing down. Contact us immediately if your garage door is stuck in the open position.
Now that you can freely move the garage door, manually move it to the down position. You may need the assistance of a friend, family member, or neighbor if the door is too heavy for you to move on your own. Do not force the door if there's resistance because something may be wrong, and you could make it worse.
Pull the emergency release cord, which is the red rope that hangs from the garage door trolley. This cord disconnects the trolley so the door can slide along the track without the automated carriage. In turn, you can manually open or close the garage door.
Re-engage the garage door opener. Do this by pulling the emergency release cord down. Pull the cord down, toward the door, and away from the motor.
Re-connect the trolley to the opener carriage. Push your garage door opener remote, and it will re-connect with the trolley automatically. If not, you can slide the garage door along the track until the attachment point is re-engaged. Emergency Garage Door Locks Installation & Repair
Do you know if your garage has a quick release lock and key? Perhaps you aren't the original homeowner and have a lock but not a key to open it. A garage door lock with a quick release key allows a manual garage door to operate in case of a power failure. This system is designed to be used on vaulted garages with no other entry. This device provides for the exterior manual operation of any brand of garage door opener. These locks are compatible with many metal and wood garage doors. H&H Garage Doors can install an emergency garage door lock if your garage doesn't have one or you don't have a key for it.
Common Garage Door Problems
Garage doors make our lives easier, but sometimes you'll encounter an issue that requires repair. Check out the following common garage door problems:
Broken Hardware
You might be able to replace a simple hinge if you're handy, but otherwise, you should contact us for hardware replacement.
Broken Springs
Garage door springs are under constant pressure. You'll know when one breaks because it makes a loud banging sound. These springs need to be replaced by a professional due to safety issues and to make sure they're installed correctly.
Broken or Cracked Door Panels
Garage door panels weigh a lot and require at least two people who know how to replace them safely.
Broken Wheels
Wheels that are locked or no longer turn require replacement. Rely on our experts because you don't want to bend the door track when replacing wheels.
Dents & Dings
Some dents and dings can be fixed using a plunger, but deeper ones may require replacing the damaged panels or upgrading to a new garage door.
Missing or Damaged Weather Stripping
You may be able to install new weather stripping on the sides of the garage door or under it. Our technicians should be contacted if you need the weather stripping between door panels replaced.
Broken Automatic Opener
You should rely on our technicians because automatic openers have many moving parts and electrical wiring. When You Should Call a Professional Immediately
Garage doors are complex systems that have a lot of moving parts. While they usually work fine, just one minor issue can cause a big problem. If you encounter a dangerous situation with your garage door, you should contact a professional immediately. You should also contact us for emergency service if you cannot get into your home or access your vehicle when you need it right away. H&H Garage Doors serves homeowners throughout Seminole County and the Greater Orlando area. We're licensed and insured, and our technicians always arrive on time. We also carry only the most trusted brands, so you can rest easy knowing your new parts were made to last. If you're unsure if you have a garage door emergency, just give us a call. We're available for around-the-clock service in Seminole County, Sanford, Lake Mary, East Orlando, Orange County, and Volusia County.
Contact the Overhead Door Experts in Greater Orlando Today!