Skip to Content
Residential Garage Door Repairs in the Greater Orlando Area
Get Garage Door Replacement & Repairs From H&H Garage
Garage doors are typically something you do not think about until they break. Many homeowners take their garage doors for granted. When something goes wrong, however, it can be incredibly frustrating to know where to begin. A broken garage door is not only annoying and inconvenient, it can also create an unsafe situation. Thankfully, the inconvenience of not being able to use your garage, or having your vehicle stuck inside your garage, is something you do not have to live with for very long. H&H Garage Doors is here to help! We specialize in garage door replacement for residential and commercial businesses in and around Seminole County and Orlando, FL, and offer new installations and repairs. Our company has nearly 20 years of experience with residential garage door service. We carry the top garage door products and openers, including the LiftMaster Elite Series and Premium Series. Our techs are fully licensed and certified and will always go beyond the standard to ensure you get the experience you deserve.
How Do I Know I Need Garage Door Repairs?
Homeowners in the U.S. open and close their garage doors an average of 1,500 times or more within a year. That kind of activity can cause wear and tear on any system. Without proper maintenance, garage doors can be worn down and need repairs. But how do you know you need garage door repairs? There are some obvious signs that your garage door could use some professional help:
Not Opening & Closing
You press the button to open or close your garage door, but nothing happens. It is a frustrating problem to have. Generally, your door's inability to function is due to a faulty part, or a misalignment of the laser sensors. The cables are worn or broken. The opener may have a stripped gear. Only a trained professional eye can catch the mechanical issues and offer the proper insight into the parts and services you need.
The Garage Door Is Noisy
Strange noises coming from your garage door are never a good sign. Not only are they annoying, but they are also a great indicator that you are about to spend money on repairs. Rumbling or grating sounds might mean there is something wrong with the torsion springs. Popping sounds tell you that the sections of your door do not fit together correctly. When the garage door drags against the track, it makes grinding sounds. Whatever it sounds like to you, call a garage door professional from H&H Garage Doors to diagnose it before it gets worse.
Garage Door Is Off the Tracks
Garage door rollers keep your door on the track. When your rollers jump the track, opening and closing your garage door can be dangerous. Have a professional examine your system and see if the horizontal tracks align with the vertical rails. You should also check the rollers, springs, and lift cables for any damages or breaks.
Garage Door Is Out of Balance
Garage doors work on a series of springs. When one or more of these springs becomes damaged, it can put stress on the other components and even lead to permanent damage and failure. You can tell your garage door is unbalanced if the door looks like it is sagging in any way or if the door does not close properly. Alternatively, you can manually open and close the door to check alignment once a month. This process will give you an excellent indication of the type of repairs you need. If you find your door is out of balance, let us provide garage door replacement springs for your repairs or a garage door replacement.
Garage Door Has a Slow Response Time
Your garage door should only take a few seconds to open. The tracks, rollers, and hinges should all be properly lubricated so the door does not stick when it opens. The door should rise and fall with the click of your opener button. If any of these requirements are not met, you will not get proper function from your door. That is when it is time to call in the professionals to get your garage door moving again at the right speed, every time.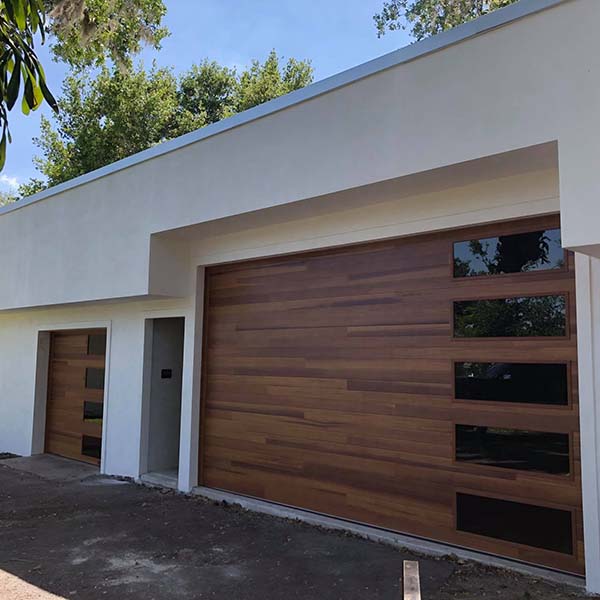 Garage Door Repair vs. Garage Door Replacement
When your garage door is broken or malfunctioning, you have two options: repair or replace it. But you have to know when either strategy is going to give you the results you want. Your garage door situation will be unique. However, an easy way to tell is to think about the age of your garage door system. If it is more than 10 years old and experiencing more than one or two problems a year, replacement is your best course. If you are experiencing any garage door issues for the first time, call in a repair professional and fix it immediately. Replacing your garage door is highly recommended, as it not only raises your property values but also ensures lower repair costs and improved safety for your family.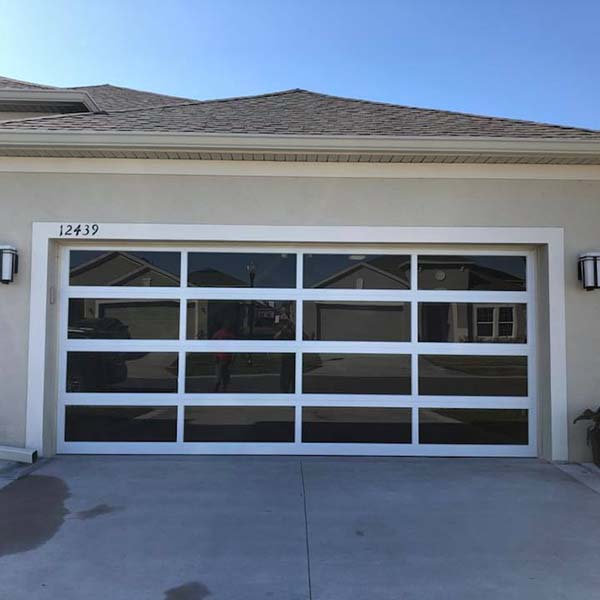 Bringing in a Garage Door Professional
When you experience any issues with your garage door, you should always seek professional help. These problems can include pulley and cable issues, noisy or squeaky garage door tracks, broken rollers, broken garage door springs, bent garage door tracks, and more. At H&H Garage Doors, we are a company of dedicated professionals. Our technicians can fix any broken garage door, no matter how complex or challenging the job may be. We will always work with you to make sure the job gets done safely and efficiently. We also follow through with a thorough check-up to ensure that your garage door and equipment are functioning correctly.
The Garage Door Repair Process
Whether you need a brand-new garage door or your current one needs to be repaired, H&H Garage Doors has you covered. We have perfected our knowledge and techniques over decades of hands-on experience. Today, we use a proven multi-step process that gets to the heart of garage door repairs to give you functional results that last:
Diagnosis
Our experts can accurately diagnose and repair even the most complex garage door issues. Our licensed and insured contractors are on time, thorough in their investigations, and never use subcontractors. Working with us, you get the answers you need fast and the necessary resources to end your frustration.
Explanation
After we diagnose your garage door issues, we explain everything to you clearly and thoroughly. Our repair experts give you affordable options and helpful information. We want to make sure that you can make the right decisions for your home and your family, based on your needs and budget. Only after that process will we move forward and do the exceptional work for which we are known.
Precise Part Installation & Service
Once we get to work, the problem is as good as fixed. A warranty backs all of our work and parts, and we have a vast inventory. Our professionals complete all work on time and on target using all the parts needed to get your garage door back up and running.
Recycling & Repurposing
If replacing your door, we will remove your old garage door and recycle or repurpose it. This process is eco-friendly and helps to reduce waste and our carbon footprint.
Why Choose H&H Garage Doors
Some garage door repairs are simple. But chances are you have more severe issues that need to be repaired. Garage door repair is not a DIY job, so it is strongly recommended that you call in the trusted professionals at H&H Garage Doors. Why work with us? The benefits to you and your family are numerous:
Experience
Whether your garage door is making strange noises or has stopped working altogether, H&H Garage Doors has the experience and expertise needed to provide you with an efficient and affordable solution, no matter how big of a job we may encounter.
Local Experts
We work with the local community and are a family-owned-and-operated garage door company. We know garage door issues because we have fixed them ourselves. Fully Licensed and Insured: You can rest assured knowing that we are fully licensed and insured. All of our work is high-quality and personalized to your needs.
Speed & Efficiency
We know you need to get your garage door back up and running quickly to keep your family safe. We'll be sure to get the job done fast while being effective, cost-efficient, and customized to match your style and taste.
Contact H&H Garage Doors
If you have a problem with your garage door, allow our knowledgeable, experienced technicians to take care of the issue. We would be happy to provide you with a free quote, so contact us today to schedule your appointment. We serve customers in and around Seminole and Orange County, including East Orlando, West Volusia, Altamonte Springs, Sanford, and Lake Mary.
Contact the Overhead Door Experts in Greater Orlando Today!