Skip to Content
We Are Experts in Commercial & Residential Garage Doors
H&H Garage Doors is a trusted and reliable garage door repair and installation company serving Seminole County, FL, and surrounding areas. We understand the importance of having a fully functional and secure garage door, and our team of expert technicians is here to ensure that you get the services you need to keep your garage door running smoothly. We pride ourselves on providing exceptional customer service, affordable pricing, and quality workmanship that exceeds your expectations. Whether you need repairs, installations, or maintenance services for your garage door, we have the expertise and experience needed to get the job done right. Contact us today to schedule a consultation and let us help you with all your garage door needs.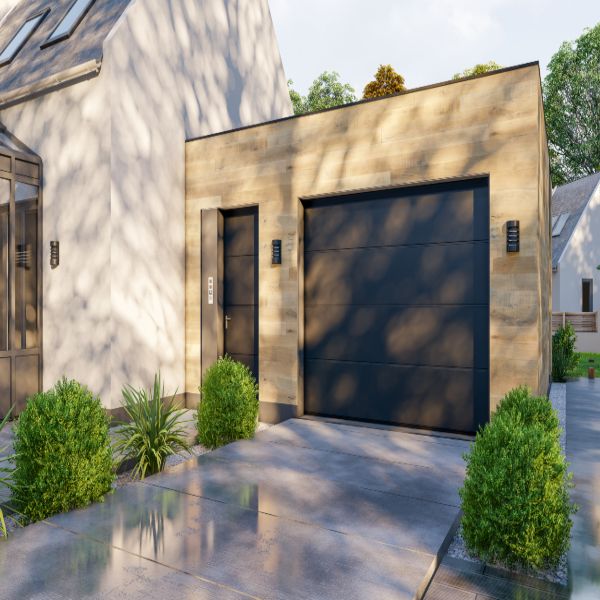 Top Benefits of Professional Garage Door Installation
Installing a new garage door can bring a host of benefits to your home or business. Here are some of the top benefits of professional garage door installation:
Improved Safety and Security – Professional garage door installation ensures that the door is installed properly and securely, reducing the risk of accidents and break-ins.
Increased Energy Efficiency – A properly installed garage door can help regulate the temperature in your garage, reducing energy costs and increasing energy efficiency.
Reduced Maintenance – Professional installation ensures that the door is installed correctly and minimizes the need for frequent repairs and maintenance.
Enhanced Curb Appeal – A new garage door can enhance the overall look of your home and increase its value.
Warranty – Professional installation often comes with a warranty, giving you peace of mind in case of any issues with the installation or door itself.
Other Upgrades & Services We Offer
H&H Garage Doors is committed to offering a wide range of services and upgrades to fulfill all your garage door requirements. Apart from our garage door installation services we also provide additional solutions to improve your home's security, aesthetics, and functionality:
Hurricane Shutter Installation & Maintenance – Protect your property during severe weather with our hurricane shutter installation and maintenance services. We offer a variety of options, such as accordion and roll-down styles, to fit your needs.
Custom Overhead Garage Doors – Get a custom overhead garage door that matches your style and functions the way you want it to. Our team uses only high-quality materials to ensure your door lasts for years to come.
Garage Door Opener Repairs, Installations, and Maintenance – Keep your garage door opener in top shape with our repair, installation, and maintenance services. Our experts can help you choose the right opener for your garage and make sure it's working properly.
Garage Door Insulation – Improve your garage's energy efficiency, noise reduction, and comfort with our garage door insulation options. Choose from foam board or reflective foil insulation to fit your budget and preferences.
Areas We Serve
We are proud to offer premier garage door services throughout Seminole County, Orange County, Lake County, and Volusia County. With nearly two decades of experience in the industry, our expert team has become the go-to provider for all garage and overhead door services in our service areas. We strive for excellence in every job we undertake, ensuring that our residential and commercial customers have an unforgettable experience with us.
Contact H&H Garage Doors Today
At H&H Garage Doors, we are committed to providing the highest quality garage door repair and installation services to Seminole County, FL, and the surrounding areas. We understand that a properly functioning and secure garage door is essential for the safety and convenience of your family and belongings. That's why we use only the best products and materials available to ensure that your garage door is fully functional and secure. If you're looking for a reliable, professional, and affordable garage door repair and installation company in Seminole County, FL, look no further than H&H Garage Doors. Contact us today to schedule a consultation and let us help you with all your garage door needs.
Contact the Overhead Door Experts in Greater Orlando Today!