Skip to Content
Garage Door Maintenance Services in the Greater Orlando Area
Maintaining Your Garage Door's Springs, Opener, & More
Your garage door works hard to make your life easier and protect your home and family. H&H Garage Doors is proud to offer garage door maintenance services for homeowners in the Greater Orlando Area. You likely take your vehicle to a mechanic for preventative maintenance, and you should be doing the same type of thing for your garage door. Maintenance can extend the life of your garage door. It can keep it functioning properly and prevent costly repairs from being needed in the future. Learn more about garage door maintenance with these tips, and get in touch with us today to schedule service.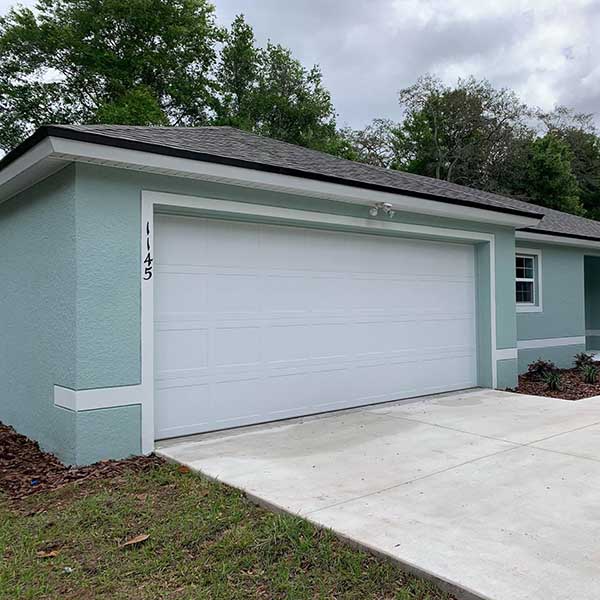 How to Maintain Your Garage Door Springs
Your garage door's springs are the unsung heroes of the system. They're responsible for helping to raise and lower your garage door. The springs gain tension when the garage door is lowered, and the tension is released when raising the garage door. There are different types of springs you might have. The most common are torsion springs and extension springs. Torsion springs mount on the header above the door, while extension springs float about the upper roller track. The main reasons garage door springs break are wear and tear, rust, and improper maintenance. Proper maintenance can extend the lifespan of your springs and alert you if they're getting close to failing. The two most important maintenance tasks are lubricating garage door springs and checking the garage door balance. A routine maintenance visit from H&H Garage Doors will take care of both of these things for you.
Lubricating Your Garage Door Springs
You can either opt to lubricate your garage door springs yourself or leave it to our professional team. You can spray the overhead torsion or extension garage door springs with penetrating oil. Spray them liberally, and do not wipe off the excess spray. There are many sprays you can use to lubricate your garage door springs, including multiple types of WD-40 and any spray made explicitly for this purpose. There's nothing wrong with leaving this task to our professional team.
How Often Should You Oil Your Garage Door Springs
It's recommended that you lubricate your garage door springs, rollers, and hinges every three months. The track should also be lubricated about once a year. Garage door springs should be lubricated more often with heavy use or in some extreme climates.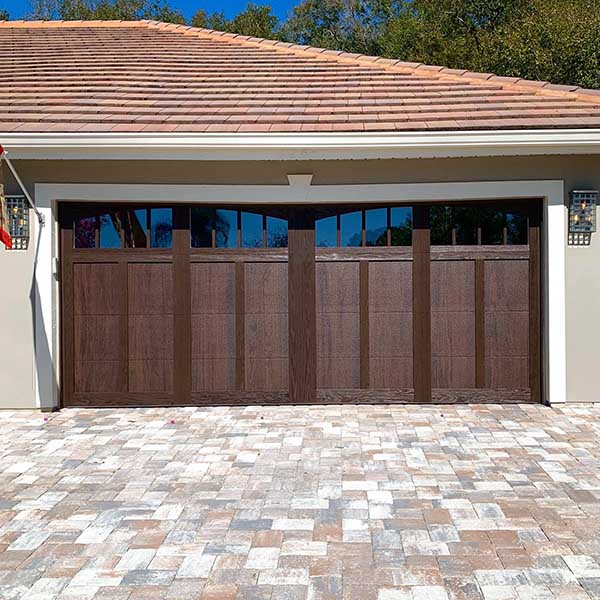 Garage Door Opener Maintenance
In addition, to lubricating your garage door springs, you'll also need to check your garage door balance at least once per season. Springs tend to fail the most during winter, so don't put off this task. To check your garage door balance, first, pull the emergency release cord. If you don't know what that is, just look for the red handle. This will place your garage door in manual mode for your safety. Next, lift the garage door up halfway and let go. If your springs are in good working order, the door should stay completely still. If the garage door begins to sag and fall a bit, your springs are beginning to show signs of wear, and you should consider having them adjusted or replaced. We would be happy to perform maintenance on your garage door opener.
How Often Garage Door Maintenance Is Needed
Your garage door should be checked out regularly to ensure it's working correctly. To be safe, it's recommended that you have your garage door serviced at least twice a year. If you aren't up to the task, all you need to do is schedule preventative maintenance service from H&H Garage Doors. As you use your garage door, pay attention to possible signs that it needs attention. Some of those include a garage door becoming louder than usual, operating with a jerky motion, or appearing to be out of alignment.
Why Garage Door Maintenance Is Necessary
A broken garage door can cause a lot of headaches. Imagine the horror of having your garage door fall on your vehicle, or even worse yet, injuring your children or pets. If your garage door stops working, your car may be stuck in your garage, or you'll be unable to park safely if you can't access the garage. Your garage acts as a safety barrier to your home and belongings and may be compromised if it doesn't work correctly. Garage door maintenance can keep you safe while saving you money on potentially costly repairs. Save Money on Repairs With Regular Maintenance
Sometimes garage door repairs are necessary, but regular maintenance allows our experts to keep your door working properly and reduce the chances of costly repairs. Some of the most common garage door repairs that can be prevented include broken springs, garage door openers that stop working, and more. H&H Garage Doors offers a number of residential and commercial services, including garage door maintenance and repairs in Winter Park, Seminole County, Sanford, Lake Mary, East Orlando, Orlando, Orange County, and Volusia County. Contact us today to request an estimate.
Contact the Overhead Door Experts in Greater Orlando Today!