Skip to Content
Wood Garage Doors in Seminole County, FL
Elevate Your Home's Exterior with a Wood Garage Door
H&H Garage Doors provides wood garage doors to residents throughout Seminole County, FL, and the surrounding areas, including East Orlando and West Volusia. A natural wood garage door will provide an artistic aesthetic to any style of home. Wood garage door panels offer unrivaled richness and warmth to any home's exterior. With a wide range of finishes available, we can make your customized wooden garage door one of the most sophisticated and eye-catching features of your home's exterior. Our selection ensures you'll be able to find exactly what you're looking for, whether that's a single wood garage door, faux wood garage door, modern wood garage door, light wood garage door, or something else. We offer an array of wood species, colors, window options, hardware options, and more.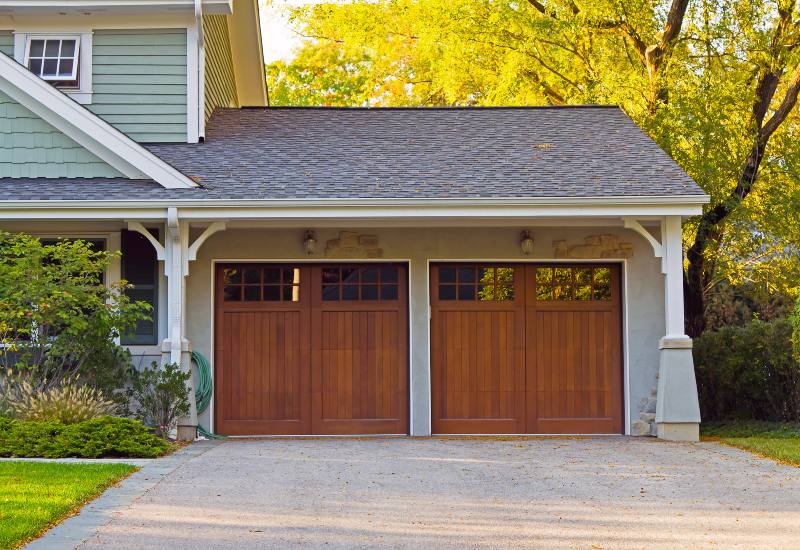 What is a Wood Garage Door?
A wood garage door is a garage door that is crafted from natural wood or made to look like natural wood. These garage doors are effortlessly beautiful. They combine the convenience of modern garage doors with classic style. Most wood garage doors are hand-built to customer specifications. H&H Garage Doors provides wood garage doors to residents throughout Seminole County, FL, and also offers a wide range of exceptional services at affordable prices.
The Benefits of Wooden Garage Doors
Wood garage doors offer homeowners a wide range of benefits. In addition to having top-notch visual appeal, wooden garage doors are durable, customizable, eco-friendly, and energy-efficient. What more could you ask for in a garage door? These doors are constructed piece by piece to fit your style and home exterior. They are also easily repaired! Below, we've listed the benefits of wood garage doors:
Durability – These garage doors won't rust or dent as easily as steel doors. They can also withstand a decent amount of impact.
Easy Repairs – If another garage door type is damaged, you may need to replace the whole door, but that isn't the case with wood garage doors. They can be easily repaired.
Customized Options – These garage doors can be customized to match almost any exterior finish. It's also possible to replace an individual panel with a window or additional design.
Eco-Friendly – Because wood is a renewable energy source that lasts for many years with proper care, these garage doors are more eco-friendly than most.
Energy Efficient – Wood garage doors are insulated during production and sealed properly, which helps ensure lower utility bills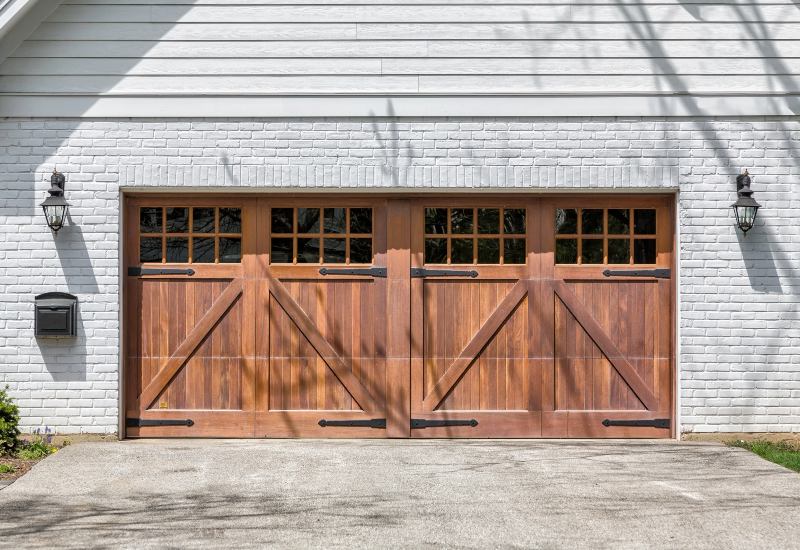 Customizable Wood Garage Door Options
Whether you want a natural wood garage door for your Seminole County, FL home or a faux wood door, there are countless customizable overhead options for you. Every wood garage door we sell and install is handmade according to your precise specifications. We ensure thorough attention is given to every detail so that the result matches the image you have in your head. When custom designing a wood garage door, we do everything we can to ensure it compliments your home's architectural style.
Contact Us Today for Wood Garage Doors
H&H Garage Doors is proud to offer a wide range of exceptional services at affordable prices. From residential services and commercial services to emergency services, we do it all. If you need wood garage door repairs, installation, or replacement, we can help. Contact us today to learn more or to schedule a consultation with our experts. We look forward to working with you.
Contact the Overhead Door Experts in Greater Orlando Today!