Skip to Content
Broken Garage Door Spring Repair in the Greater Orlando Area
Repairing & Replacing Broken Garage Door Springs
Spring replacement is one of the most common garage door issues that home and business owners in the Greater Orlando Area encounter. H&H Garage Doors specializes in repairing and replacing broken garage door springs. Trying to perform this repair on your own can be dangerous and difficult. We strongly recommend you call in our experienced professionals to keep you safe and get the job done right. Our team repairs and replaces all types of residential and commercial garage doors, including garage door springs throughout the Greater Orlando area. We carry every type of garage door spring to ensure we get the job done right the first time and guarantee a quick, safe, and long-lasting repair. Contact us to learn more or schedule service.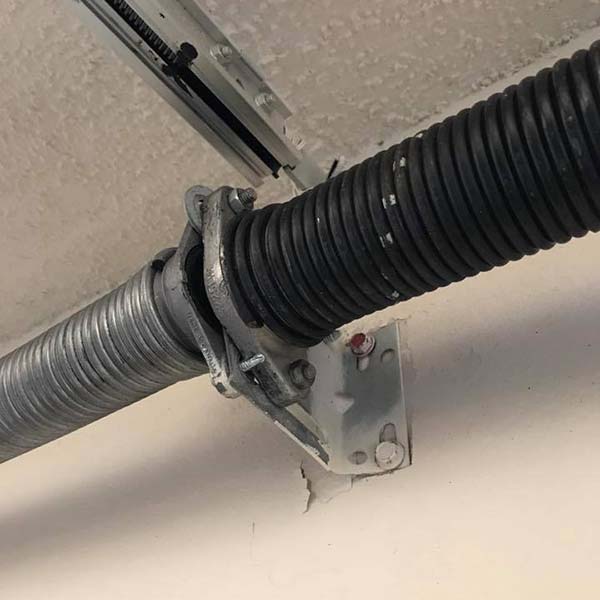 What Are Garage Door Springs?
Garage door springs are critical parts of your garage door. These large springs help your garage door to open and close. They work by counteracting the force of gravity on the garage door. The springs make your garage door light enough so that you can lift it on your own or for the garage door opener to lift it up easily. The two main types of residential garage door springs are torsion springs and extension springs. Torsion springs can be found directly above the garage door and work by balancing the door. Extension springs are above the garage door track and pull the door upward against gravity.
How Garage Door Springs Work
As a home or business owner, we don't expect you to know a lot about how garage door springs work. Thankfully, we do. Our Orlando and Seminole County, FL garage door experts are here to take care of all your garage door repair and replacement needs. Most garage door springs work fine for a long time before breaking and failing completely. In that case, a complete replacement is necessary. Springs work by making your garage door easier to raise and lower. They weaken over time, and usually replacing them makes more sense than repairing them. If you suspect you have a broken garage door spring, do not disconnect the opener from the door because it could come crashing down. Never leave your garage door open if you have a broken spring. Contact us immediately so we can get the job done safely or answer any questions you might have.
Why Your Garage Door Springs Are So Important
You don't need to know what type of garage door springs you need because our experienced technicians can determine that for you. The cost of your garage door spring replacement depends on a variety of factors. A garage door with a broken torsion spring can fall rapidly and result in serious injuries or damages. Attempting to repair or replace them on your own can be very dangerous. These relatively small parts play a big role in the operation of your garage door. If your garage door has two springs, it's best to have them both replaced at the same time, so the second one doesn't break soon after the first. Our team offers garage door spring maintenance services, so get in touch with us to schedule an appointment.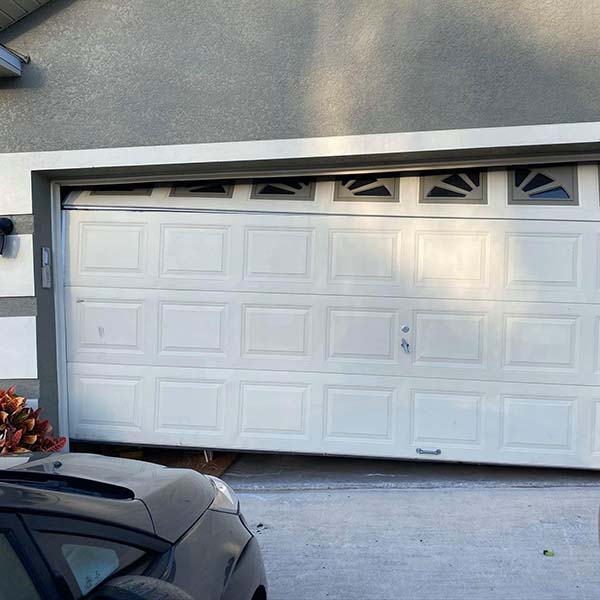 Signs Your Garage Door Springs Should Be Replaced
You won't always know that your garage door springs are on the way out. But there are some common signs of broken garage door springs, including:
Loose cables
Heavy garage doors
Doors only opening about six inches
Visible gaps in the springs
Crooked garage doors
Loud bangs coming from the garage
Jerky garage doors
What Happens When Garage Door Springs Break
When a garage door spring breaks, the entire system is thrown out of whack. If a garage door spring on one side breaks, the door may become crooked or move up and down on its track. Other times, pulleys and cables can become loose and will be left hanging down from the garage ceiling. Your garage door springs will likely make a lot of noise when they snap and break. Often times, your garage door will be rendered useless until you get the springs replaced or repaired. The main reasons garage door springs break are from wear and tear, rust, and improper maintenance.
Contact Us to Repair or Replace Your Garage Door Springs
You can count on our trusted broken garage door spring repair specialists. We have 20 years of experience repairing, replacing, and installing garage doors, garage door openers, and garage door springs in Seminole County, Sanford, FL, Lake Mary, East Orlando, Orange County, and Volusia County, FL. Our team of contractors is licensed and insured, as well as armed with the experience and expertise to get the job done right. We'd be happy to provide you with a free quote, so contact us today.
Contact the Overhead Door Experts in Greater Orlando Today!