Skip to Content
Garage Door Opener Replacement
Garage Door Replacement With H&H Garage Doors
What Is Garage Door Opener Replacement?
No matter how well a garage door opener is maintained, the wear and tear over the years will inevitably put you in the position of needing to do a full replacement. When that time comes, H&H Garage Doors is here to make sure you end up with the garage door opener that fits your needs.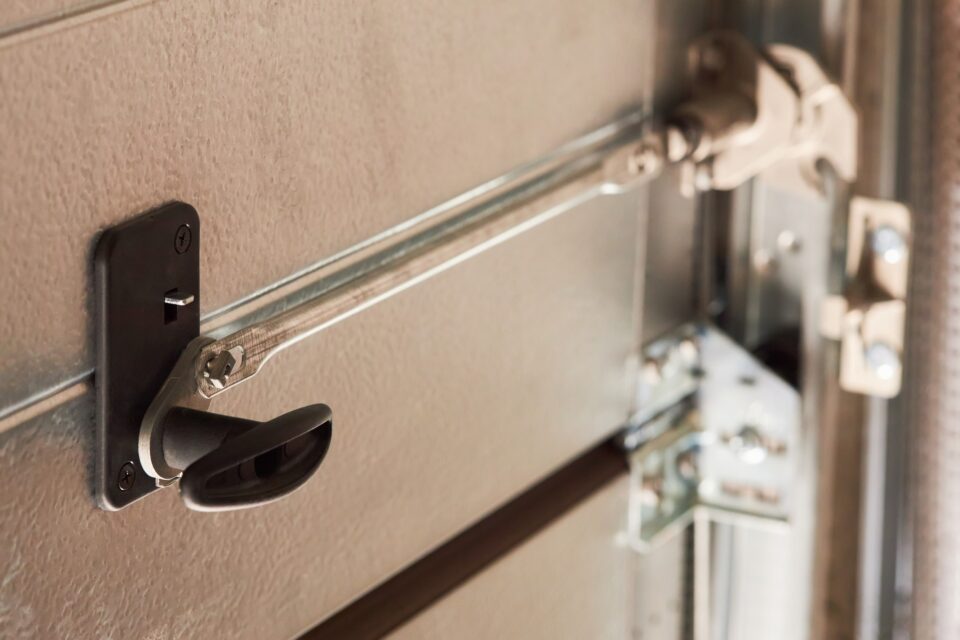 Why Do You Need to Replace Garage Door Openers?
The reasons for needing to replace your garage door opener vary. Mechanical issues are generally fixable, but even the best run out of steam eventually. Some of the most common reasons for replacing a garage door opener include:
Significant or severe weather damage
Absence of child safety sensors
Upgrading technology
Lowering the noise emitted from the garage door and garage door opener during the opening/closing process
Poor energy efficiency from your current garage door opener
Your current garage door opener is old/outdated
Replacing your garage door opener can save you money, as well as bring you peace of mind knowing that you won't have to worry about a faulty garage door falling and injuring someone.
Finding The Right Garage Door Opener
When picking out a new garage door opener, it can feel overwhelming to understand the differences between brands and models. Fortunately, H&H technicians are here to help! By offering a vast selection, H&H will ensure that you end up with a garage door opener perfectly suited for your budget and unique needs. The brands currently offered by H&H Garage Doors include:
| | | | | | | |
| --- | --- | --- | --- | --- | --- | --- |
| 1. LiftMaster | 2. Genie | 3. Sears | 4. Overhead Door | 5. Craftsman | 6. Stanley | 7. Chamberlain |
To get a better understanding of the options offered by H&H, here are three garage door opener models H&H commonly installs:
LIftmaster Elite Series 8550W
One of our most popular selections, the Elite Series 8550W includes a variety of features that make it easy and powerful, including:
P3 motors that are powerful and reliable.
Wi-Fi connection that offers texts and app updates about when the garage door is opened or closed.
Backup battery in case your power goes out.
Tons of smart features including automatic closing, motion detection, and other security features.
Liftmaster Premium Series 8365W-267
Another popular selection, while being more affordable than the Elite 8550W series provides the same level of reliability. Its features include:
Industrial strength chain drive system for rugged performance.
Wi-Fi connections keep your home secure with text alerts and MyQ technology.
Locking mechanism electronically prevents forced openings.
Auto reserve feature if an obstruction is picked up by the sensors.
Liftmaster Elite Series 8500W
This unit is the top of the line, providing ultra-quiet and sleek performance for those who want maximum control with a space-saving design. All features found in the other Elite series models are packed within the 8550W, allowing for:
Wall mounting to optimize overhead space.
Integrated battery backup in case your power goes out.
Quiet motor virtually eliminates sound and vibrations through the garage ceiling.
Can lift doors up to 850 lbs.
Lifetime warranty on the motor.
Accessories included: remote control, garage door lock (deadbolt), smart control panel, remote LED light, battery backup. Reliable Products & Services from Trained Professionals
Every H&H Garage Doors technician has undergone extensive training to ensure they are comfortable working with any type of installation or repair service. They can be trusted to bring options to the table that are within your budget, and to not pressure you into purchasing any equipment or services that aren't truly needed.
Choose H&H Garage Doors
As a one-stop shop, H&H Garage Doors can provide knowledge and cost-savings benefits. From picking out the correct replacement door opening unit to getting it up and running, H&H Garage Doors will be by your side throughout the entire process. Everything will be handled with the utmost care and attention.
Schedule Your Free Estimate With H&H Garage Doors
Contact H&H Garage Doors today for your free estimate and start down the path to a smooth, quiet garage experience!
Contact the Overhead Door Experts in Greater Orlando Today!