Skip to Content
Roll-Up Screen & Screen Doors
Roll-Up Screen Doors in Seminole County
If you're looking for an energy-efficient way to create shade, reduce wind and rain, and keep insects out, roll-up screen doors are an excellent solution. H&H Garage Doors is proud to offer roll-up screen doors to make your life easier and your property more beautiful. We've been serving Seminole County and Orlando, FL, for over a decade, providing the best residential and commercial garage door services. Contact us today to get started with garage door installment!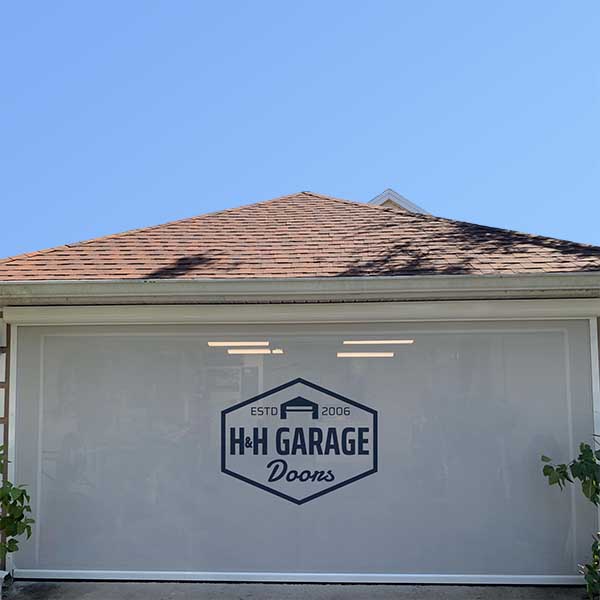 The Benefits of a Roll-Up Screen Door
Roll-up screen door installation on your building offers a number of benefits. These doors are easy to use, a breeze to maintain, and gorgeous to look at. They bring fresh air and light into your home, without letting in the elements or pesky insects. Plus, they provided needed shade and protect your home's belongings from fading while improving your energy efficiency and property value. Most retractable screens work with the touch of a button, making them extremely convenient for any time of the day. What's not to love? The experts at H&H Garage Doors will help you find the perfect doors for your needs and lifestyle. We'll install your product promptly so you can get started on enjoying your new doors.
MaestroShield Retractable Exterior Screens
H&H Garage Doors is proud to offer high-quality MaestroShield retractable exterior screens. MaestroShield roll-up doors are crafted with precision and advanced engineering to ensure optimal quality, appearance, and performance. Say goodbye to unwieldy screens that roll-up unevenly or require a lot of hassle to retract. These doors roll-up smoothly and quietly with the touch of a button.
Choose from a wide selection of styles and sizes to find the ideal screen doors for your home. Screens come with a 5.5-inch rounded hood or a 6.5-inch angled hood, depending on your design preference. Contact us today to learn more about your options!
Solar Exterior Screens
Don't want to deal with an extensive pool enclosure? Opt for aesthetically pleasing solar screens that enhance your privacy and curb appeal. When retracted, these screens are practically invisible. You'll also enjoy softer light, a cooler home, and reduced dust, insects, and wind and rain inside the building.
Garage Door Screens
Coming in a wide range of colors, mounting options, and fabrics, garage door screens can be customized any way you'd like. These practical, affordable screens are not noticeable when retracted and are resistant to mold and mildew.
Insect Screens
Because they're constructed from durable, vinyl-coated material, insect screens withstand the wear and tear of kids, pets, and everyday life. Perfect for any high-traffic area, these beautiful, puncture-proof screens are seven times stronger than standard exterior screens.
Clear Vinyl Screens
For the most invisible option out there, choose clear vinyl screens for your property. Vinyl screens offer all the benefits of solar exterior screens but are completely see-through, making them perfect for any door, window, or exposed area. Choose from four mounting options for the perfect placement. Call the Roll-Up Garage Door Experts
H&H Garage Doors is ready to help you invest in your commercial or residential building in Orlando, FL, Lake Mary, FL, and in all of Seminole County, FL with roll-up doors. Call us today to learn more about how these beautiful, functional doors can enhance your home. We offer free estimates on all our garage door services!
Get a Garage Door Screen Today!
Contact the Overhead Door Experts in Greater Orlando Today!